280 LT YORK-PATTENBURG RD
is Block 6, Lot 6.02.
More Information
Utility Providers
Electricity
Natural Gas
Broadband Internet
Service Electric Cable TV
37 Sitgreaves St
Phillipsburg, NJ 08865
Monmouth Telephone & Telegraph
10 Drs James Parker Blvd Suite 110
Red Bank, NJ 07701
For more information about utility providers in New Jersey, visit the Board of Public Utilities.
Recent Sales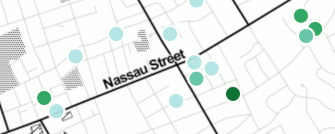 NJParcels.com compiles recently sold properties into an easy to review list with map.
View Recent Sales